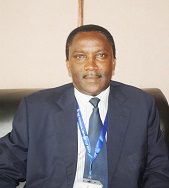 Technical University of Kenya (TU-K) has positioned itself as the top-rated university of Technology in the region. To realize the institution's vision, mission and strategic objectives with regards to academics and research (link is external), the Office of the DVC- ASA is expected to provide leadership in all areas of academic, research (link is external) and student affairs. To this effect, a range of policies is presently under development that will guarantee innovative teaching and research (link is external) in an environment that creates new academic bases and nurtures outstanding graduates who are highly regarded by employers; student-centred approach to teaching and research (link is external) geared towards ensuring that our graduates emerge with high level communication and problem solving skills, flexibility to adapt to new situations and the ability to become future leaders in their chosen fields; sensitivity to societal and market expectations to teaching and research (link is external); and production of graduates with hands-on approach to science, Engineering and Technology education and training; industry-based learning experiences to both students and faculty.
This Office takes keen interest in the affairs of the students. In our endeavour to facilitate the personal development and wellness of our students, the Office of the DVC-ASA is a strategic partner in helping the University deliver a holistic education valued by the stakeholders. As the student population grows and change of status from a University College to a full-fledged University, we envisage the restructuring, strengthening and facilitation of the Office of Student Affairs (OSA) for purposes of spearheading the development and provision of programmes, services, and facilities that enhance curricula and co-curricular activities. These activities are expected to advance student success, inspire them to make life-long positive contributions to society and promote an inclusive environment. Key areas of the OSA are: Career Planning, Placement Services, Alumni Matters, Office of Student Life and Cultural Events, Counseling, Psychological and Wellness Services, Student Housing and Residential Services, Student Health Services and Sports and Recreation Services. For enhanced service delivery, it is anticipated that the Office of Student Life and Cultural Events shall manage the affairs of the Student Unions and Activities, Student and Community Relations, Student Conflict Resolution, Student Conduct and Academic Integrity, Student Support, Equity Programmes and Chaplaincy.
Overall, the Office of the DVC-ASA shall continue to provide leadership in achieving TU-K's goals and creating and sustaining a world-class enriched student experience. Staff members also endeavour to encourage students to develop ethically, intellectually, socially, and physically. This way, our students learn to act responsibly at the University level, while embracing leadership and involvement on and off the University. All these in a bid to contribute towards the overall student success which we define in terms of student retention and graduation, post-graduate employability or education, and achievement of the student learning and development outcomes. For purposes of self evaluation, the Office will Endeavour to carry out sustained Tracer Studies in an effort to evaluate the effectiveness of our teaching and learning activities.
I therefore, call upon the entire TU-K Community which includes students, staff, faculty, alumni, residents who live in the neighborhood contiguous to the University, as well as other individuals or organizations impacted by programmes, services, and facilities that we provide, to lend a hand in strengthening the premier technological institution of higher learning in Kenya. Meanwhile, our overall objectives as the Office of DVC-ASA shall aim to: provide high quality learning and support environment for students, offer flexible curricula structures to allow broad student choice and to develop more multidisciplinary programmes, establish an integrated system for conducting scientific postgraduate training and research (link is external) that has a positive impact on the needs of the community, encourage all staff to improve the quality of teaching and recognize innovation in teaching through a Distinguished Teacher Award, provide teaching of a level and quality appropriate to our student intake, in the distinctive context of strong postgraduate training environment, with the programme of continuing quality enhancement; and establish a system of quality management and monitoring to improve performance at all levels of teaching, research (link is external) and community services.