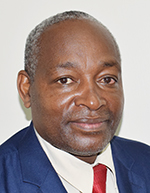 Our wide menu of courses enable learners to specialize in the areas that interest them most. The Faculty of Applied and Sciences and Technology is well positioned to teach its own programs, and to provide specialist services to the other Faculties that apply concepts and theories of science.
As the reference point in scientific knowledge, the Faculty endeavors to enthuse students with the versatility of science and its application in the real world. We, therefore, simplify the teaching of science by utilizing activity based learning, experimentation and exploration to enhance the use of knowledge in technology development. Industry based learning rounds up this process of training to provide strong grounding in practical "education for the real world."
We have invested in the stateaof-the art laboratories to facilitate achievement of our broader goal–of fostering ties between science and other disciplines, and preparing the minds of scholars by providing a platform from which they can fuse different fields of inquiry to create new knowledge and incubate innovation.
Directors of Schools and Centres in FAST