Safaricom Engineering Community in partnership with the School of Computing and Information Technology on the 29th September, 2023, conducted a Build by Safaricom sensitization workshop. The workshop officially sets off a one-year acceleration program that will see engineering students, and those undertaking computing and Information technologies gain professional capacities in Data Engineering, particularly in the fields of Artificial Intelligence (AI) and Machine Learning as well as Data Engineering.
During the workshop, the students were taken through different sessions where they were taught how to create innovative start-ups in the field of artificial intelligence. That was followed by a live demo on how to feed algorithms in AI and Machine Learning. In addition, the students were taught how to transform raw data in actionable insights, that was also followed by a live demo on building data pipes for seamless data flow.
Dr. Njeri Ngaruiya, TU-K Build by Safaricom Program Coordinator said that the partnership is a huge boost to the university in bridging the unemployment gap.
"Such models will help reduce the unemployment burden by giving students internship opportunities. This is because giving students potent technical skills while they are still in school, prepares them to meet the demands of the industry, hence allowing them to smoothly transition into employment," said Dr. Ngaruiya.
Following the workshop students will be signed-up to a one-year accelerated program where the 20 best students will be given internship positions while the other 80 students will be in an off-taker database that will be visible to other big tech companies who can absorb them.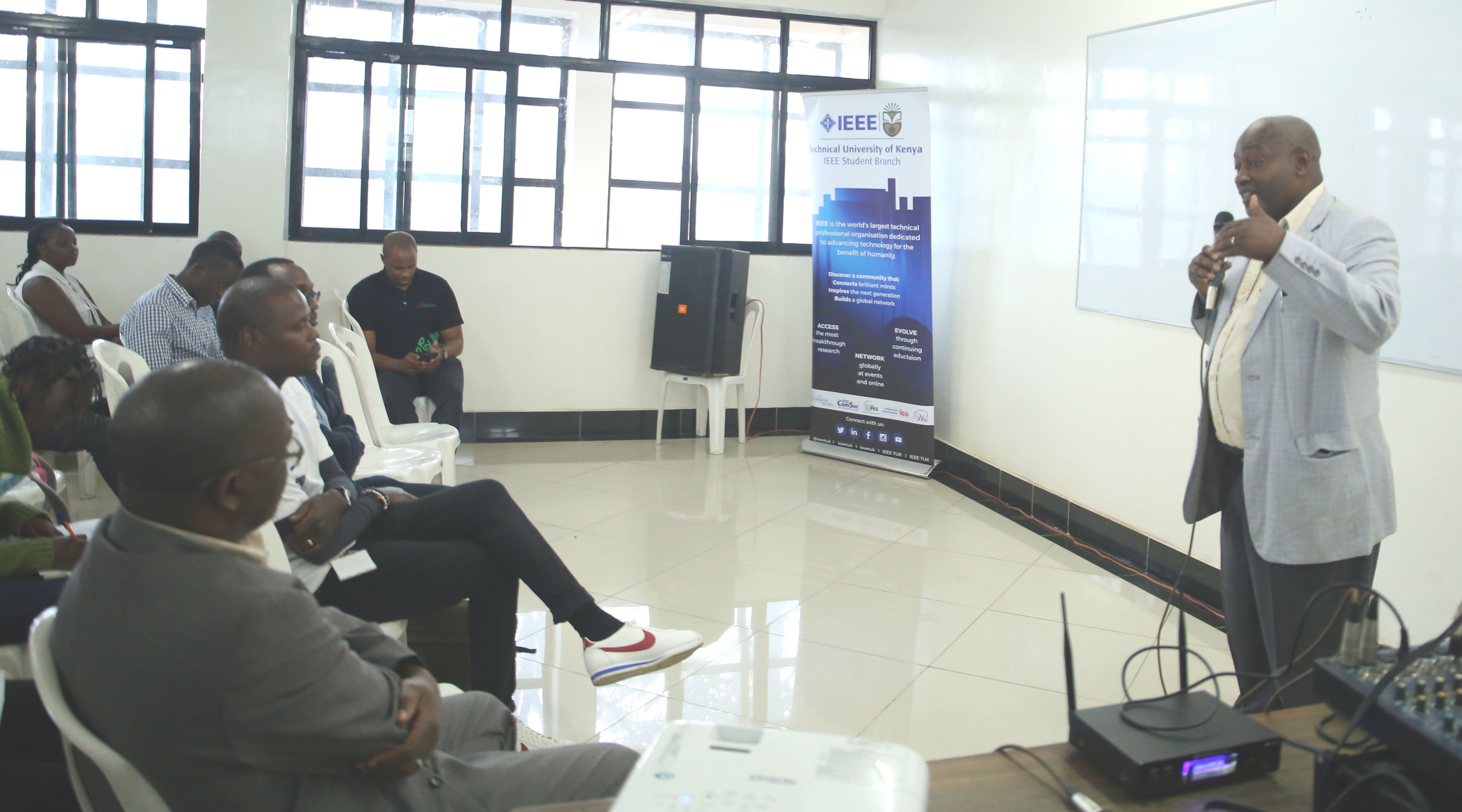 Mr. Kamau Maina, Big Data & CVM Tech Delivery Lead at Safaricom PLC, stressed that the partnership seeks to identify students who can look at a problem and come up with innovative solutions.
"If you are looking to get employed or start a company, being able to crystallize a problem and come up with a solution gives you a competitive advantage," said Mr. Maina.
He further added that the Build by Safaricom program also seeks to introduce students to new careers like prompt engineering that has become popular since the emergence of Artificial Intelligence. Additionally, the program seeks to build the students social cues as well as enhance their critical thinking.
The workshop was graced by the heads various Faculties including, Prof. Francis Gatheri, Executive Dean, Faculty of Applied Sciences and Technology, Prof Edwin Ataro, Executive Dean, Faculty of Engineering and the Built Technology. Also in attendance was Prof. Salesio Kuria, Director, School of commuting and Information Technologies.